Alzheimers and Dementia
Care and Support Groups


Dear Caregivers
Too many people are suffering from Alzheimers Disease and all types of Dementia and that means that there are, in all likelihood, too many family members and friends struggling to take care of those people they care for.
I used to be one. A member of a family who were too scared by the disease and the loss as they felt the one they loved gradually fades into a mist of anxiety and illness. Not everyone can be a caregiver and we should not resent that – although it can be difficult to bear at times.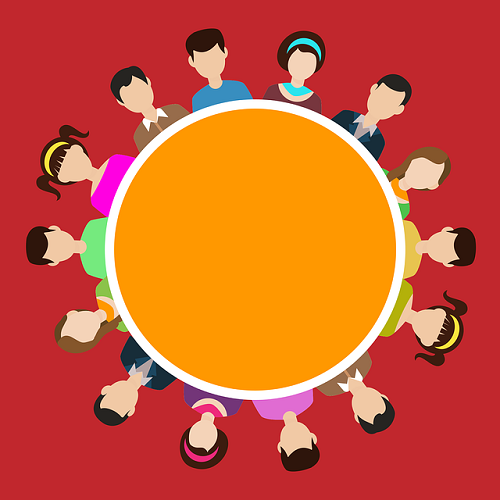 We're here for you in case you fall
It is sometimes easier to share your true feeling with a stranger than a family member. It's easier to ask a qualified stranger for help.
Below, I have listed a number of significant Alzheimers and Dementia support groups and organisations in various countries. Please get in touch and add more. You could be saving a caregiver's health.
Thank you
Bill
United Kingdom
Alzheimers and Dementia
Care and Support Groups

Access to good, clear information is vital. Download our information sheet to find out sources of reliable information.

You can manage your own care, or that of the person with dementia who you support, through a personal health budget. 

Local support groups might be run by charities, e.g. Age UK or Alzheimer's Society, and could include everything from carers meetings to Dementia Cafés.  You can search for local services through an online database called Dementia Connect.

Sources of support for families
People affected by dementia do not need to be alone.
Whether you have a dementia diagnosis, or care for someone who has one, there are local services that can support you practically and emotionally.

Click Here for more information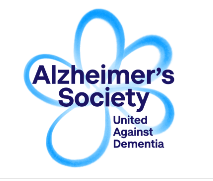 If you or someone you know are worried about or affected by dementia, we are here for you. We have information to help you understand dementia, what to expect, and practical advice and support to help you live as well as possible with the condition.
When a person with dementia finds that their mental abilities are declining, they often feel vulnerable and in need of reassurance and support. There is much that you can do to make life easier and more enjoyable, both now and in the future. Here we have important information and practical advice for those living with dementia and carers.

Click here for more information

A dementia diagnosis can come as a shock to the person with the condition and those around them. However, there are sources of help and support for everyone involved. It's natural to worry about the future, but it's important to remember that you're not alone. The NHS, social services and voluntary organisations can provide advice and support.
Following a diagnosis of dementia, one of the first steps to take is to get a health and social care assessment. This assessment is how a person with dementia, and the person or people looking after them, gets help and support from their local authority's social services department.
Click here for more information
There may be ways you can receive help and support, either now or in the future.
You may be eligible for financial support, while local groups and later care could provide the support you need.
If you're a carer, see our page Caring for someone with dementia to find out more.

Where can I get more support?
Could I receive financial support?
What if I need more help in the future?
Where can I get more support?
Click here for more information
United States of America
Alzheimers and Dementia
Care and Support Groups

The Alzheimer's Foundation of America unites more than 2,600 member organizations nationwide in the goal of providing optimal care and services to individuals living with dementia and to their families and caregivers.
The Alzheimers Foundation of America's (AFA) mission is to provide optimal care and services to individuals living with Alzheimer's disease and related illnesses and to their families and caregivers.

AFA was founded in 2002 by Bert E. Brodsky, Mr. Brodsky's goal was to make sure that no other family living with Alzheimers disease would have to go the journey alone.
Click here for more information

Get the emotional support you need. We offer supported groups for caregivers and others dealing with Alzheimer's disease.
All support groups are facilitated by trained individuals. Many locations offer specialized groups for children, individuals with younger-onset and early-stage Alzheimer's, adult caregivers and others with specific needs.

Find us anywhere in the United States, and learn about programs and services available in your area, including support groups and educational workshops.
Click here for more information

The Association for Frontotemporal Degeneration
(and primary progressive aphasia PPA). FTD/PPA Caregiver Support Groups/Local Support Groups

AFTD facilitates a network of caregiver support groups that focus on the needs of people caring for someone with FTD.  Groups may be sponsored by medical centres that serve people with FTD, Alzheimer's Association chapters or other community organizations, or friends and family who volunteer as facilitators.  

Check our map and Regional Resources page for the FTD support groups meeting in your state or region.  If there is no group in your area, and think you may be the right person to change that, let us know.  We'd love to help!
For more information click here.
The Best Emotional Support Groups for Alzheimers Caregivers. Caring for someone with Alzheimer's disease can present exhausting challenges and take significant toll on a caregiver's health.
But, a support group can give you the assistance and reassurance you need to manage stress and take time for your own much-needed care.

Finding a support group to share stories with, seek advice from and simply have available to listen to you on a regular basis can help lower your caregiver stress and alleviate the health risks that caregivers face. Plus, support groups have information on community resources for Alzheimers education, adult day-care services and other programs that can ease some of your workload.
Click here for more information
Australia
Alzheimers and Dementia
Care and Support Groups


Carer support groups meet in a wide variety of locations throughout the country, contact your local state or territory office to find out if one operates in your local area.
These support groups allow carers to:

Receive support and meet others in a similar situation
Receive relevant dementia education and information
Enjoy the benefits of a social outing
Share ideas, management tips and techniques with other carers
Learn about local community services for people with dementia and their carers
Learn how to cope with issues such as loss and grief, guilt, resentment, anger, relief and other emotions which may arise
Learn coping mechanisms and techniques such as stress management and relaxation etc
Click here for more information

Help and support for carers of people with dementia.
Caring for someone with dementia can be frustrating and stressful at times, as well as rewarding.
If you have a caring role, however, help and support is available.

Several organisations can help with education, training and support. For example, the National Dementia Helpline provides a first point of contact for:
understanding and support for people with dementia, their family and carers
practical information and advice
up-to-date written material about dementia
information about other services
details of the full range of services provided by Alzheimer's Australia.
Click here for more information

You are not alone. Whether you need information about early-stage caregiving, middle-stage caregiving, or late-stage caregiving, the Alzheimers Association is here to help.
Caregivers for Alzheimer's and Dementia Face Special Challenges.

Often times, we hear caregivers say they are looking for support from people who "really understand because they've been there, too." An Alzheimer's Caregiver Support Group offers just that – a safe place for caregivers, family and friends of persons with dementia to meet and develop a mutual support system.
Click here for more information
Informal meetings and support organisations for people in Queensland
Support and social groups are an easy way to find people with similar life experiences, who can act as a support to you, and you to them, by talking through questions, issues, or experiences. Joining a group can provide a range of benefits for both people living with dementia and carers. These include:

A safe place to talk about anything and everything about your life and living with dementia
Being able to discuss your experiences with people who can empathise
Making new friendships
Having more social outings
Asking questions or providing advice to people with similar problems
Being a support for others
Extending your own support network
Click here for more information
Do you know a good care and support group that a caregiver can contact?
Hi

I would like your help to build a helpful list of Dementia and Alzheimer's Care and Support Groups. Wherever you live.

Please get in touch. Everybody will need help at some time no matter how independent they may choose to be.

Bill