For the Dementia Carer
Love is the Anchor
Seeing the mental and physical effect that being a dementia carer for my mother had on me, a friend's sister has told her son, "If I ever get dementia then put me in a nice care home and get on with your own life. Leave me. I'm giving you my instructions now."
Easier said than done. It's not easy to leave someone you love alone in a care home. Caring becomes a devotion that frames your life and living – frequently to a great detriment of your health at times. That's why this website is called Dementia Devotion.
We work to care for the patient in our family or a friend because we love them and cannot step away. There is no moral judgement on those who just can't manage. As the disease progresses we wish we could leave … but we cannot.  More fool us? No. we just do our best and learn our own ways of coping with the disease.
I was a carer, in and out of care homes and hospital for around five years and I frequently ask myself, knowing what I know today, would I do it all again?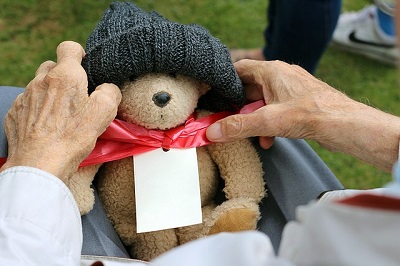 Be a dementia patient's best friend
What is this disease? 
Most people as yet untouched could not tell you what dementia is.
Alzheimer's Disease is probably the best known and most common illness of this type. Many people still consider Alzheimer's Disease to be a completely different disease.
Among many other types of dementia are Vascular (Stroke-related dementia), Frontotemporal (Frontal Lobe) , Dementia with Lewy Bodies and, familial genetic disorders.  Each dementia is an individual journey. Each patient progresses at his or her own pace. Some live for a long time with the disease. Others not, as the illness can progress very rapidly.

This disease is a consequence of damage to the brain caused by Age, Injury, Genetic Disorders, or Disease. It is a collective name for a cluster of symptoms. These symptoms vary according to each specific disease type, but generally include Memory Loss and other Cognitive Deficiencies (thinking, problem-solving, planning skills, communication and concentration). Many of us know these signs and symptoms.

These signs and symptoms can be added to with quite severe physical damage to movement, vision and the symptoms of other diseases such as Parkinson's Disease.

This really is a cruel disease with two or more victims: the patient and his or her carers or caregivers. These collective illnesses, as yet, have no cure.  At present medical and mental health professionals are limited to managing the symptoms of the various types of this disease.
Family and friends can play a vital role in the care of a loved one struck by the disease in whatever form it comes.

Types of 

Dementia
As I write above, there are a number of different types – some well-known and others very rare indeed. Most dementias vary greatly in their initial symptomology as we shall learn later. Proportionally, the population of sufferers is as follows:
Alzheimer's Disease 62%.

Vascular 17%.

Mixed 10%.

Rarer Causes 5%

Lewy Bodies 4%.

Frontotemporal (FTD) 2%.
In 2015 there were 850,000 people in the U.K. with one type of the disease.
In 2025: Projected numbers 1,142,677.
In 2051: Projected numbers 2,092,945.

A report issued by the U.K. Office for National Statistics on November 14 2016 indicated that more people die from this neuro-degenerative disease than any other illness. You can extend this to all countries with long-lived population.
My own mother recently died of COPD (Chronic Obstructive Pulmonary Disease) as a direct consequence of the disease from which she suffered for five years.
Gradually I will help you define...
The Disease
The Symptoms 
The Causes 
Discuss Diagnosis
Discuss Treatments
Highlight Risks and Possible Prevention
Being a Carer
Health and Surviving the role of being a Carer
Research News
I hope to describe living with the disease in as much detail and in as understandable a text as I can. This website is mostly for the carer (or caregiver, as you might refer to yourself). There will, of course, be plenty of information in general as the site grows.

Bear with me and we will generate a comprehensive site with your advice and my research.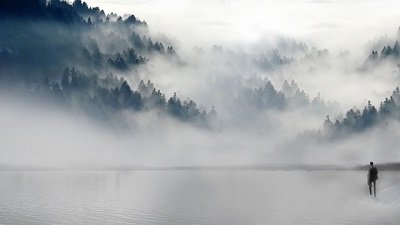 A Carer's Life
When the diseases, individually or mixed, impact on a loved person then there is a danger of the carer ending up in a state of social isolation. The disease scares people.
This happened to me. I do not want that to happen to you. So please make use of this website in order to prepare for the care of the loved one and to organise yourself from the stresses, anxieties and depression that you might allow to be inflicted on yourself.
Carers are some of the most efficient people you will ever encounter. They are efficient because they know that they have to get it right first time or they will not have time to do it again. Do it once and get it right. 
This is part of my dealing with the death of my mother after five years of fighting this appalling illness, from its gentle beginnings to its sad conclusion. Mam did not go gently into that good night, she literally fought to the very end.
Many of the memories that defined her personality were gone and her awareness dissipated. Yet, that human urge to survive was immense.

Illness or no, she was still Mam.

There were times that I wanted her to fade into hallucination and a fantasy life. Like Richard, who kept coming up to me in the care home and asking which cabin I was staying in for the cruise. I learned to act and lie from the deepest of love and affection.

The problem with being the main carer for an individual suffering from dementia, in its various forms, is that as the person becomes more and more frail the love you feel for them becomes far more intense. Candescent, until that moment they leave you.
---
Dementia Diary

It is normal for a person who becomes a carer by circumstance - and not choice - to draw enormous sympathy. Or, to be honest, pity.
I am certain that some of you will know that as the disease progresses a dementia sufferer will become more dependent on you and if you are working then your increasing carer role will impact on your work.
I hope that you will take time to read a diary written by a friend in how the disease impacted on the life and spirit of his mother. Also, he writes about the strains on him.
However, one thing he discovered, as did I in my mother's care home, that although the disease slowly takes your loved one away from you there are still many happy and funny moments.
Above all, although your life as a carer and human may become defined by your own distress and fear one thing becomes more concentrated than it ever has been.
And that is LOVE.
When you are more exhausted than you could ever have imagined, it is Love that impels you forward as you learn to live your life Day-by-Day, Hour-by-Hour, and sometimes, Minute-by-Minute.
Your loved one may forget who you are. Over time you learn how to dismiss that as you realise that although the person may no longer know you, they will always recognise the love that you offer by simply being there giving worth to their lives.
Remember,
Love is the Anchor
Click Here for more...

---