Dementia Diary Day 24

 Magic Bullets are Only
Magic for a Short While


Dear Dementia Diary,
Mam was asleep in a comfortable chair in the dining area and looked so peaceful that I chose not to disturb her. The chair wouldn't ordinarily be there, and I guessed that David had been rearranging the furniture in the whole ward.
I sat next to Mam and felt her peacefulness. It was a bitter sweet moment, glad that she seemed to have found a spot of respite and sad that this would be a just a brief moment away from her vascular dementia.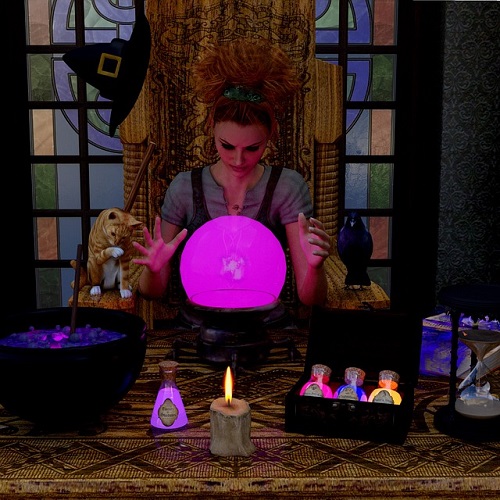 No magic bullets for any of the dementias
There's A Lot of Snow Out There
I sat next to Mam for a few moments listening to the sounds of this place, Mam's dementia care home. For me, each noise from the lounge area was a personal drama being played out before a patient and caring audience.
I could hear that Janine was very unhappy and feeling lost as she kept calling for her mother.  David let out a most horrendous and glorious extended burp from somewhere down there and coming closer. All of a sudden, they were on us like a pack of fell and cruel hounds.
Gwendolen led David (Master Burper) and Sofia was walking along the wall tapping away until she reached the door to the galley kitchen and stood there a while tapping the window ignorant of her reflection. Oh yes. Oh yes. Oh yes… uttered David keenly.
Gwendolen came across to us as part of tonight's mission and I brought my hands together by my ear to indicate that the lady is sleeping. She nodded sagely, gave me a wink. Before leaving she stepped to the window and observed that, There's a lot of snow out there.
We exchanged whispered pleasantries and then calling to her troops she was off back down the corridor drawing everyone in her slipstream.  I glance out the window to a bright and sunny Spring evening outside.
A Full House
I did not want to disturb Mam whose breathing sounded clear for a change – no sign of a chest infection that might take her to hospital. I live in terror of hospitals. I got up and ambled down to the lounge to say hello.
I heard Michelle's tinkling laughter and chose to let them know I had arrived. Vernon was on duty and I could hear him remonstrate amicably with Charles and knew they would both be smiling at each other. Even though they would be expecting me I do not want them to come across me accidentally, because it would suggest spying and leave an uncomfortable sense of the vulnerability I feel myself in work.
Michelle greeted me warmly. It looked like a full house of dementia carers and meant extended tea duty this evening. It is a privilege. Michelle told me later that she reckons there have been complaints about the level of staffing, which is why there are six on duty tonight compared to the usual struggling four.
Once or twice there have only been three on duty and they have had to borrow a body from the downstairs ward. I told her that I would never make a complaint about staff. I owed them too much. I know who one of the complainants is and know why.
I said hello and had a chat with a few of the carers and the dementia patients who recognised me. The carers tell me that Mam has had a pretty good day and was last seen wandering up toward to the dining area. She's having what looks like a very pleasant sleep, I tell them. I'll go and see how she is.
---
Mam is up on her feet when I get back to the dining area, leaning against her walking frame pulling a warm blanket over her shoulders. She was glad to see me and her smile demolished my fearful anticipation. No tears. With one hand on the frame she reached for me and gave me a great big hug around my shoulders. Mam tells me, I love you and I tell her, I love you back.
We wandered down to the lounge and I apologised her that I'm late because it was busy at work.  Mary (hit-person) and Janine were sat at the round table nattering away and Margaret watched everything with keen interest.
I allowed Mam to choose where we were to sit and she led me to nice seats by the window. Sadly, I have never seen Mam look out of the window on any of my visits. It is a wonderful view of the river flowing below I wished she could enjoy. Maybe it became too painful to look.
Along the way I received a loud HOY! from Janine who wagged a finger at me indicating some unknown allegation.
Advice on Strokes
Stroke is probably the most significant cause of Vascular Dementia. It pays to be aware of lifestyle choices that might lead you there. Click Here
Seeing Appropriate Use of Medication in Dementia
We sat down and talked about safe nothings for a while. I told her general stories that avoided any indication that we are anywhere other than her sense of home. I spoke of the hares and that beach café we used to visit every now and then. How I was ever-hopeful she wouldn't eat the gravy soaked stuffing with her lunch.  The second best stuffing in the world. After yours, I told her. Mam smiled.
Right, I said getting up. Time for a cup of tea. This evening there was no protest or pained, You will come back.  Very soon, everyone had a cup of tea like usual and the carers pounced on the chocolates I poured on the table for them. Vernon checking for his favourite as usual and pushed other grasping hands away until he found it.
Margaret and Mary chose a sweet each and smiled gracious Thank yous. I left the rest with Mam who makes sure that no-one was going to take them away from her.
I wondered where Mam was tonight. Then it clicked. The doctors must have adjusted her medication. Still, it could be much worse. She is free from anxiety and fear. While there is no cure for any of the types of dementia there are plenty of medical interventions available; although it is more art and intuition that is used in their employment.
At the noisy table around which the carers and dementia patients are gathered, I advised Heather that it is not the chocolate talking to her, but her talking to the chocolate. Come to me. Come to me... It your constant cry to the Universe, I suggested.
Excuse me. Excuse me. Can you please tell me when the next bus is going to town?
Every time I go past Margaret is a nightmare of lies. Always the bus home. The carer told her that the next bus is eight o clock tomorrow morning.
And Then It Was Gone…
We stayed out of the way by the window most of the evening and I put the usual programmes on the iPad. Mam really likes Countryfile because she was brought up in the countryside on a smallholding next to a chapel. Mam thought she recognised a family being featured as living near to where he was brought up.
This wonderful sanctuary that we had both been inhabiting for an hour or so then began to be dismantled by the pain in her knees and a new one at the back of her neck. Whatever the Magic Bullet they had given Mam earlier was beginning to wear off and she moved into the world made miserable by her arthritis and general physical discomfort.
Writing now, I think it may be urine infection (UTI). I hope not.  I hope that it is inflammation in her knees, which they can medicate right here.
---
Mam became more and more scared and did not want to be left alone. Fear is a frequent companion to people suffering from dementia.
The nightshift girls are already on the ward and while one was being briefed by Mike on what's been going and another brought in a trolley laden with toast and tea. There would be porridge for anyone who wanted it.
I chatted with the night staff about the merits of making the best toast with thin white sliced bread. The carer assured me that she loved white bread toast although she preferred her sandwiches on brown bread. I told her she was weird.
I told Mam I was going to toilet and left. More lies. At least I had kept out of Margaret's way for most of the evening. Tonight, I did not feel that sustained and deep self-loathing that usually comes from lying so much.
I glanced back and the carer was sat with Mam talking while she nibbled her buttery toast. Still, her face looked pained. I had been reassured by Mike that she would receive her medication in a short while.
Your Own Mental Health

Being a family carer for someone suffering from any type of dementia can be very exhausting. It is very important that you look after yourself otherwise you cannot fulfil the role that you have chosen for your self, or find yourself in because of circumstances.
May I respectfully guide you to check out these links, which I hope you will find useful and supportive.
Postscript: A Fishing Expedition

The carers finished their duties earlier than usual with the extra bodies to help. For the first time in a long while they found themselves at a loose end and had been having fun talking and laughing with their wards.
Michelle joined me and talked about the number of gay men who are carers and how much better and more compassionate they can be. I knew that she was on a fishing expedition.
She asked whether I was married and I told her that about six years back it came quite close with a lovely French lady. She told me that her mother is French and the French hate the English coming into their areas and buying up houses.  Their house in France used to be holiday home, but now it is mostly a holiday let.
You can feel the resentment from the locals. She said. We used to be welcomed when we stayed for all summer and sometimes Christmas. Things have changed. Quite quickly really. Even people who were friends are now a bit distant.
Maybe you were always being tolerated. I suggested.
Do you have any advice or stories to share?
Please feel free to share
---
Return to Dementia Devotion Home Page
Return to Dementia Carer Diary

---